THE DECISION TO USE LEGO BRICKS

[Excerpt from 2005 interview] The movie was created first from the love of the Batman storyline, and my desire to create a Batman film. It was filmed with LEGO for a couple of reasons. Primarily, I knew that by using LEGO I could create whatever was needed for each, particular scene, and because of the film's low budget, I may not have been able to incorporate many key elements necessary if it had been a live action "traditional" fan film. Using LEGO allowed me to incorporate every element I wanted to see on screen, whether it a bat-vehicle or an entire city block. Also, at the time "Batman: Revenge" premiered on December 12th, 2003, and its Internet premiere of October 5th, 2004, there were no Batman fan films created with LEGO, so I wanted to bring a new type of Batman movie to the fan film community.


SPECIAL EFFECT: THE BATSIGNAL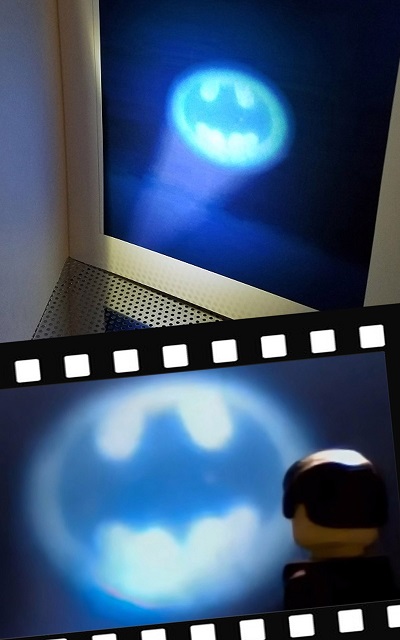 (Left) A scene with the batsignal lighting the night sky was a personal requirement that had to be included in the film. Creating this important illusion was accomplished by digitally creating a custom image composite, printing it on glossy photo paper, lighting it by three flashlights at particular angles and each with different intensity, and placing it with enough distance between it and elements in the foreground to create the special effect. Pictured left is the original printed graphic.

This particular scene was one of the most difficult to get right. The challenge was to illuminate the batsignal while not adding any glare or shine to the surrounding graphic. The scene has become of the most recognizable shots from the film as well as one of its highlight moments.


EDITING: THE SAME NARRATIVE IN DIFFERENT CUTS

Upon its completion in 2003, its first screening included an 18-minute presentation, which was the 14-minute film bookended by special features including batmobile animation, raw footage, and a few deleted scenes. The three actual cuts of the film, each with the same narrative, have been available online. The initial 14-minute film was followed by a 12-minute recut trimming several scenes and notably with additional sound effects. A later 6-minute special edition cut followed, which served as an abbreviated version of the movie initially intended to meet short-film guidelines for various showcases of the time.


A PENNYWORTH FOR YOUR THOUGHTS



In addition to Batman, more characters were brought over from the live-action films. Doctor Burton, seen at the close of Batman Forever appears in the beginning of Batman: Revenge in Arkham Asylum. Commissioner Gordon plays a critical part in the Riddler's vengeance, and while not a substantial role in the film, Alfred Pennyworth appears at the close of the film while driving one of the Wayne cars (left). The character of Robin however not being in the film was to highlight that Riddler's attack on Gotham had become a duel between he and Batman, a followup to their scenes at the close of Batman Forever.


RECEPTION AND MEDIA

The film was credited by BatmanFanFilms.Com and TheForce.Net as the production which brought Batman fan films into the art of stop-motion animation and sparked a Batman LEGO MOC (My-Own-Creation) phenomenon since its release in 2003. It is credited as being the first Batman LEGO fan film. Infuze Magazine stated "It might just be the ultimate fan made film!" Within its "opening weekend" on the Internet, the download number spiked to the multiple thousands, and according to Stop-Motion Online, "made legos cool again." It has also been featured in BrickJournal Magazine ("Batman Built"), FanFilms Quarterly, among several other print and online publications. In 2008, Total Film ranked it #3 in their top 50 coolest viral videos [image].
A LEGO TIME CAPSULE

The sets of Batman: Revenge were built using bricks and pieces from the late 1970s through 2003 of various themes. Minifigure elements and more from some LEGO Studios sets from 2002 feature prominently in Batman: Revenge.


LIGHTING COMPARISON





(Above) Comparison between the 1989 Batman (left) and Batman: Revenge (right) suiting-up scene, with a focus on lighting from above to accentuate the cowl.


THE RIDDLER





(Above) The Riddler's look was a blend of various styles. Seen here are two influences, the Batman 1960s series and Batman Forever.


THE VEHICLES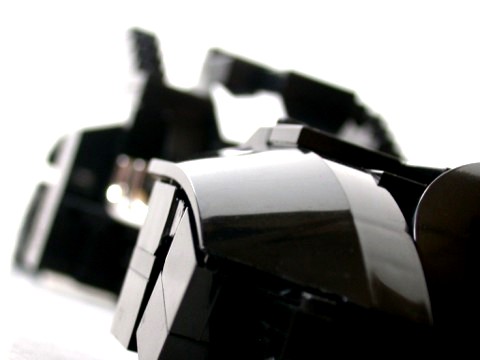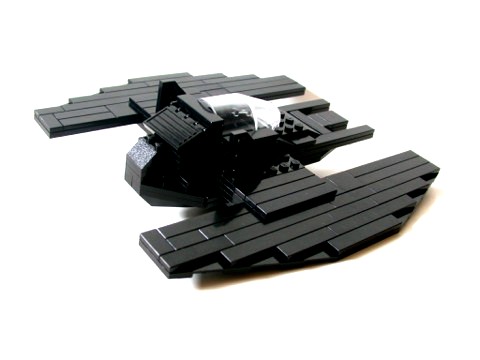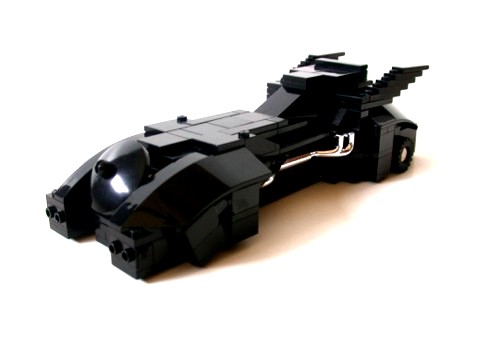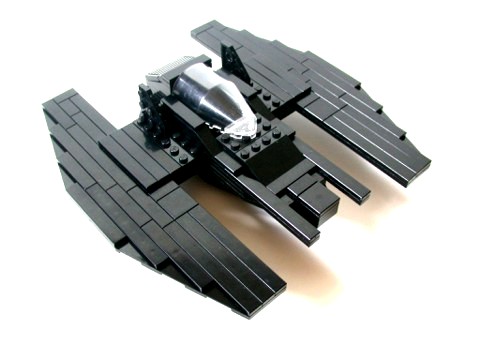 (Above) Custom builds of the batmobile and batwing were created for Batman: Revenge, designed to reflect the styles in the Tim Burton Batman films. View more at BatmobileHistory.com.